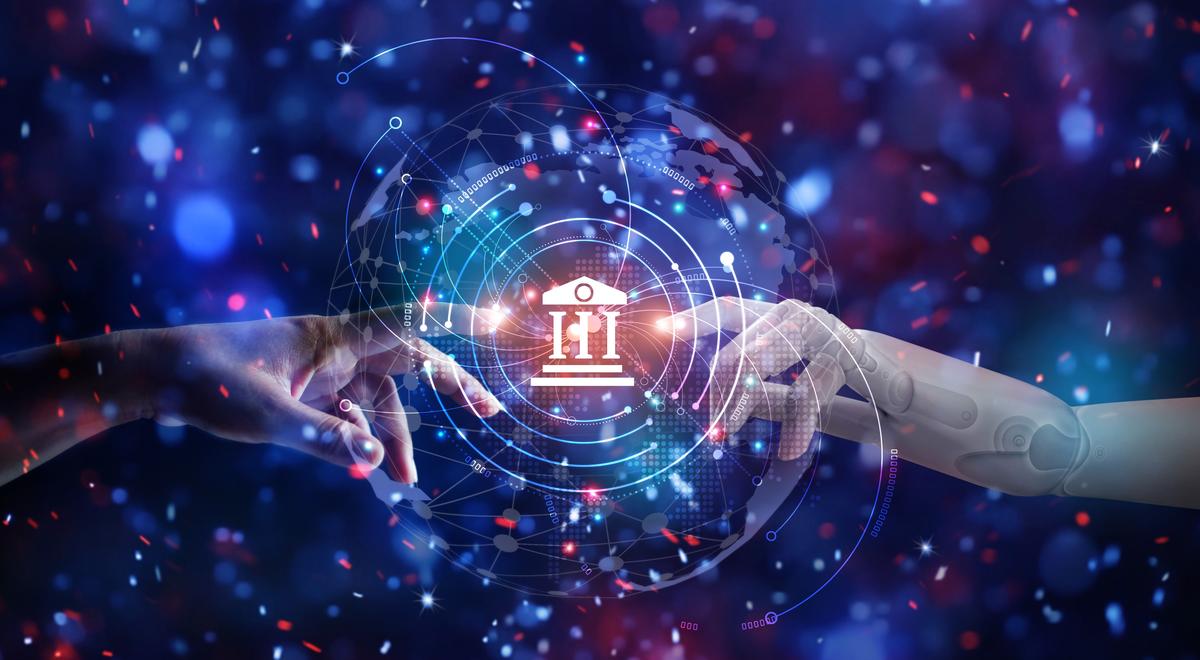 The modern world is demanding freedom in opting for a financial service during these challenging times, therefore the financial institutions must modernise. Maintaining and exceeding ever-changing consumer needs, real-time payments, regulatory obligations, and cybersecurity concerns while lowering costs necessitates a paradigm shift. Business transformation based on extreme digitization and new technologies such as payments-as-a-service, artificial intelligence, data analytics, and the cloud are critical. Here is how Raqmiyat will help banking undergo digital transformation.
Financial Peripherals
In the world where everything is turning smart, banking needs smart to be equally agile. Banks need to have faster paced smart and efficient technology to deliver the customer experience in modern world. Time demands systems that combine speed and intelligence, allowing for faster cheque sorting and reconciliations, less manual errors, and fewer resource hours spent on physical reconciliation. The SmartSource® Professional Check Scanners and HLS4 are 2 popular product that are solving banks problem.
Analytics
Banks may realise their huge potential by establishing analytics as a fundamental business discipline. When you put it all together, you get advanced analytics: industrial-scale solutions for extracting real-world business insights and dramatically better decision-making. We believe our BI and analytics solution has the ability to organise the insights in real time for you.
Chatbot Platform
Today's most popular development trend is chatbots. Chatbots are vital in banking industries where automation is the order of the day. Chatbots are easing human-machine interactions in a variety of areas, including customer service and digital banking.
You might be wondering how banking and chatbots are related. It's as easy as that: automate service. A conversational AI chatbot may be your employee 24 hours a day, 7 days a week – always available, never sick or forgetful, never bored or unproductive.
Testing Automation
With organisations and sectors being driven by Social Platforms, Mobile, Analytics, and Cloud (SMAC), banks must apply quality engineering in Testing. To constantly surpass consumer expectations, every piece of software or application must be thoroughly and intelligently evaluated. In today's growing cyber threat landscape, developing a smart banking product isn't enough. The need of the hour is for a verified QA framework that ensures the product's security and performance standards. Raqmiyat's skilled team ensure that best in class QA and test automation services are catered that can assist in enhanced security and satisfaction.
Enterprise Payment Hub
The pace of digital transformation is quickening. The commencement of real-time payments processing, the transition to messaging standards, a tighter focus on operational savings, and the requirement for an enterprise perspective of payments for improved liquidity management are all significant drivers of digital transformation for financial institutions.
Banking institutions would be creating a future-ready payment hub, using solution enabled by us.
Digital Banking
For financial institutions, digital banking develops enhanced streams and service channels.
By assuring consumer trust and regulatory compliance, our digital banking solutions and multi-layered security strategy help financial institutions take advantage of this digital transition. Our solutions safeguard digital banking consumers from external attack by providing frictionless and convenient strong authentication paired with risk management.
They provide the perfect blend of user-friendliness and security in the online world.
Open Banking
One of the most effective ways of connecting financial institutions to third-party payment service and other financial service provider access banking transactions and other data. Our team helps banks find the most modern use cases of growing their business with a product that is enabled by a series of technologies, regulations, and services that aim to create new banking services, new banking business models, and new commerce capabilities.
Cloud and Blockchain
Banking institutions can use cloud computing to access CRM and ERP software tools that are designed to improve client connections and employee satisfaction. Simultaneously Blockchain enables the seamless transaction and with proper infrastructure will reduce the operational cost and pace the efficiency. Our subject matter experts render customise solution for all banking needs.
Robotic Process Automation
Banks and finance firms can use robotic process automation to minimise human labour, improve compliance, limit risks, and improve the overall customer experience. Furthermore, the low-code approach makes automation ideal for banks and financial organisations because there are no additional infrastructure needs. RPA can be used to automate high-volume, repetitive tasks such as data input, predictive maintenance, and after-sales service assistance. Our team with focussed experience in using RPA to configure new services and associated billing systems for new accounts can be leveraged to perform the daily transactional tasks efficiently.