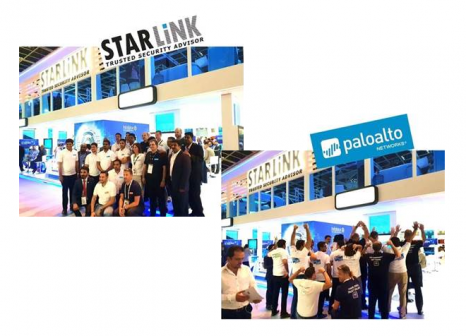 Raqmiyat has earned the Palo Alto Networks® NextWave Traps™ Specialization, awarded to Palo Alto Networks channel partners who have demonstrated the required expertise (Accredited Sales Executive (ASE): Endpoint Associate) to successfully demo, sell, implement and support the Palo Alto Networks advanced endpoint protection offering. This accreditation was announced during the TRAPS launch at GITEX 2018.
The endpoint security market is at a key inflection point. Against the backdrop of a rapidly evolving threat landscape, where cyberattacks targeting the endpoint continue to increase in frequency, variety and sophistication, most organizations deploy a collection of legacy endpoint security products, along with antivirus, to protect their endpoints. However, this approach does not effectively prevent successful cyberattacks.
Palo Alto Networks Traps advanced endpoint protection replaces legacy antivirus and secures endpoints with a multi-method prevention approach that blocks malware and exploits, both known and unknown, before they compromise Windows® or macOS® endpoints, such as laptops, desktops, and server.
Commenting on this accreditation, Mr. Abhijit Mahadik, Director – Infra & Cybersecurity said, Being a cybersecurity solution provider, endpoint security is at the forefront of our business. "For our clients that have subscribed to Traps, Raqmiyat has now been able to block successful ransomware attacks that leverage malware and exploits, known or unknown, eliminating the need for data restoral due to compromised endpoints."
We are one among the very few partners who have gained this accreditation!