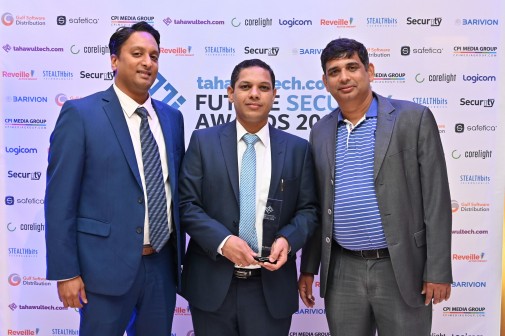 Raqmiyat wins "Best Security Automation Solutions Provider" at the Future Security Awards 2019. The Future Security Awards recognized individuals and organizations who have shown dedication and leadership in building the foundation of a digital future with security innovation.
This year, the Future Security Awards received over 150 nominations from both end-user and vendor categories. The nominations were put through thorough scrutiny by a panel of esteemed judges from Security Advisor Middle East's editorial team to decide the most-deserving organizations from channel partners, distributors, vendors across 18 categories.
The 2019 edition of Future Security Awards ceremony was attended by 200 industry stalwarts, and honoured 23 organisations and IT security leaders.
The award was received by Mr.Prasanna Narasimha, VP – Smart Business Solutions of Raqmiyat and Mr.Abhijit Mahadik, Director – Infra & Cybersecurity of Raqmiyat at a gala award ceremony which was held at the Jumeirah Emirates Towers, Dubai.
Here is the link to the award receiving video: https://youtu.be/XKrSqumvPHI