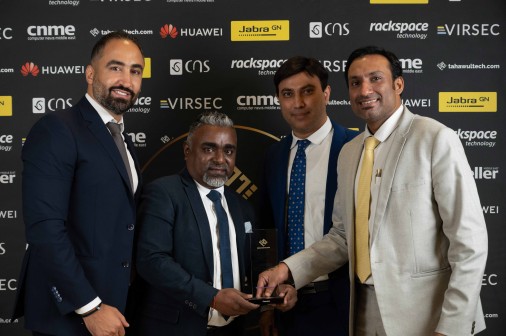 CPI Media Group's Tahawultech.com hosted their Transformational Leadership Awards 2021, their first physical event since the COVID-19 pandemic and it was a phenomenal success with over 100 key figures from the IT industry in attendance at the glitzy event.
The awards were designed to celebrate the businesses and IT decision-makers that have helped enterprises to transform and adapt to the challenges of the digital economy by leveraging technology and next-gen solutions.
Under the vendor category, Raqmiyat won the 'Best Mobility Solutions Provider of the Year' Award for the successful implementation of mobile computing services and reshaping the customer experience which has brought an increase in ROI for the organizations covering industries such as Government, Aviation, and Corporates in the UAE and KSA region.