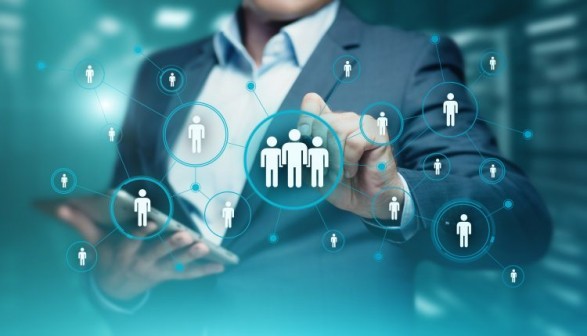 Raqmiyat's Board of directors is pleased to announce the appointment of Saeed Mohammad Al Ghurair, as its designated Managing Director. Earlier this year, the BOD has accepted the resignation of Raqmiyat's CEO, Amer Khreino who is leaving the position, at the end of four years contract term with the company, on April 15, 2020.
Saeed was elected as a board member to Raqmiyat since September 2018, since then, he was working closely with the CEO and his executive team on forming the vision and strategy of Raqmiyat 2023.
The handover process has started in early January 2020, to ensure smooth management transition. Saeed is expected to announce key new appointments in the coming few weeks, yet no immediate changes are expected on business structure, business offerings or GTM during 2020. Amer will continue working closely with the board of directors & the designated MD, till the change management is completed.
The board of directors is committed to the growth and prosperity of Raqmiyat and hope the new appointment will only cement our market position and allow the company to further expand its operations and business.
"There has been tremendous growth and prosperity across all business lines during the past many years" commented Ms. Shaikha Al Ghurair, Vice Chairman and Group Managing Director. "We are looking to cement our position further to accelerate our growth across digital banking, business transformation and IT Managed Services under the new leadership. Saeed enjoys a diverse experience across many industries, with strong leadership skills that will allow him continue our growth strategies with higher diversification and expansion. I also would take this opportunity to thank Mr. Khreino for his contribution and dedication to Raqmiyat throughout the past many years and wish him best in his future endeavor".
"It has been an honor and privilege to work with Raqmiyat, its board members and staff throughout the past many years, commented Amer Khreino. Today, Raqmiyat enjoys a highly talented leadership dedicated to make customer experience more exciting and rewarding. The diversity of our offerings, the unique value proposition and high technical excellence remain key in retaining and expanding our customer base. I wish my successor, Mr. Saeed Al Ghurair all the best in making new successes and in taking Raqmiyat to new heights. Besides, I would like to record my appreciation and gratitude to my leadership team and all other staff members who were instrumental in transforming our business, let alone being supportive at all times. Last but not least, I sincerely wish our distinguished customers, vendors and communities all success, prosperity and above all safety, in such extraordinary times.