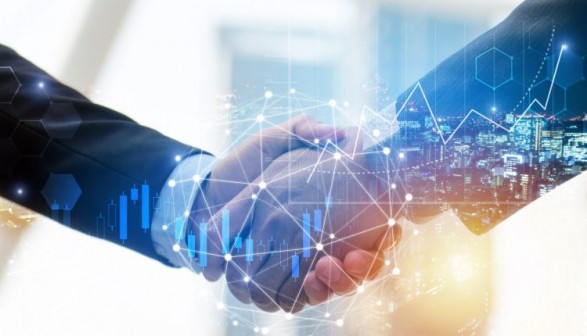 Raqmiyat is now a regional business partner and authorized reseller of MongoDB, Inc, the leading, modern, general purpose database platform. Developers and organizations in the GCC region will be the beneficiaries of this partnership as they'll have access to a database solution designed to unleash the power of software and data.
MongoDB is used by companies of all sizes, across all industries and for a wide variety of mission-critical applications. It is an agile database that uses a flexible document data model so schemas can change quickly as applications evolve. MongoDB provides functionality developers expect from traditional databases, such as secondary indexes, a full query language, and strict consistency.
Commenting on this partnership, Bahaa Eddine Al Indary, VP – Sales & Acting General Manager, Raqmiyat, said "MongoDB offers high performance, reliability, and cost-effective scale designed for today's applications. We are witnessing an enormous adoption of MongoDB in the GCC region. Raqmiyat shares a strategic business partnership with MongoDB, which enables us to provide our customers with valuable benefits. Our partnership with MongoDB helps enterprises accelerate their digital transformation plans with next-generation database solutions. Working with partners like MongoDB will empower our customers to generate more business insights from their daily operations."Abhijit Mahadik, Director – Cybersecurity, Raqmiyat said "MongoDB is used by millions of developers to power the world's most innovative products and services. By leveraging this partnership, we will be taking this next-generation database platform to our customers in the areas of Banks, Governments, Telecom, Retail and Private sectors. Now, we would be able to support a wide range of customer needs from open-source developers to enterprise IT teams of all sizes."
MongoDB is built for scalability, performance, and high availability, scaling from single server deployments to large, complex multi-site architectures. By leveraging in-memory computing, MongoDB provides high performance for both reads and writes. MongoDB's native replication and automated failover enable enterprise-grade reliability and operational flexibility. MongoDB's distributed data platform offers the best way to work with data, the ability to place data where you need it, and the freedom to run anywhere without vendor lock-in.
"MongoDB is used by thousands of companies across the world for both new applications as well as for the modernization of legacy as one moves to hybrid cloud," said Alan Chhabra, SVP of WW Partners, MongoDB. "We are excited to be partnering with Raqmiyat to help customers in the GCC region unlock the power of data within their digital transformation initiatives."