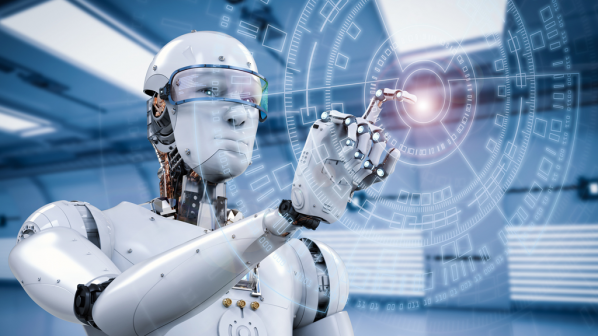 Raqmiyat, is now a regional business partner and authorized reseller of Automation Anywhere, the global leader in Cognitive Robotic Process Automation & Digital Workforce Platform. The collaboration will help Raqmiyat to strengthen its RPA capabilities across the GCC region by efficiently catering to the growing demand for automation.
"Enterprise adoption of automation is growing at a rapid pace. Together with Automation Anywhere, we anticipate helping customers increase the footprint for intelligent automation across the region to increase efficiency, optimize cost thereby increase ROI and improve your bottom line. In this Digital Age, investing in automation has become a necessity and a core strategy to grow and serve more customers" said Melvin S. D'Souza, Vice President – Banking and Financial Services.
Enterprises today are on the cusp of a digital transformation to implement smarter digital processes across multiple business units to increase collaboration and productivity. By partnering with Automation Anywhere, Raqmiyat aims to further strengthen its track record of successful delivery by automating front & back-office tasks or processes, thus enabling organizations to save time and cost.
"Effective Digital Transformation is often a myth without Automation, an infrastructure might have various processes that are working in silos and delivering output. AI infused Automation helps in increasing process efficiency by seamlessly connecting with the applications residing both on the front and back end of any operation. This will help the organization scale much faster and derive effective ROI" said Milan Sheth, EVP-IMEA, Automation Anywhere.
Raqmiyat's customers and prospects can now future-proof their RPA journey with Automation Anywhere's the enterprise-grade platform, which unites sophisticated RPA, Artificial Intelligence (AI), and embedded analytic technologies.
Commenting on this partnership, Bahaa Eddine Al Indary, VP – Sales & Acting General Manager, Raqmiyat, said "We have worked across industries helping our customers achieve digital transformation through diverse business applications. We are excited to announce this partnership with Automation Anywhere as this further expands our reach, as we enable future of work to lead enterprises across the GCC region. Digital transformation is fuelling new business models and cognitive RPA is emerging as the first step as our customers embark on this journey. We are witnessing a significant demand for RPA across industries and this partnership will enable our customers to increase productivity, customer experience, and accelerate growth."
Automation Anywhere provides the most intuitive and AI-augmented RPA technology experience while simultaneously assuring customers of the fastest scalability, bank-grade security architecture, and complete support ecosystem at every stage.