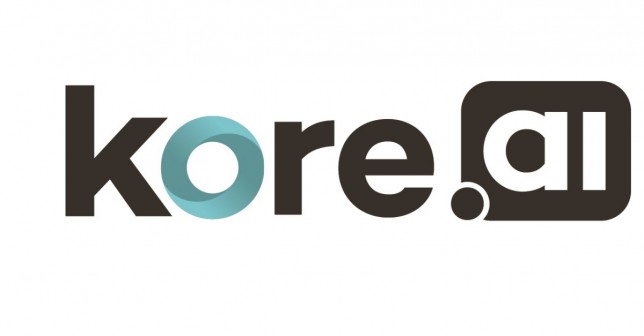 Raqmiyat, is pleased to announce the partnership with Kore.ai, a globally recognized leading provider of Conversational AI and Digital UX Virtual Assistant Platform and Solutions. This partnership will help to support the digital initiatives of customers by enabling human and machine interactions to be more conversational and effective.
By leveraging this partnership, Raqmiyat will provide enterprise virtual assistant solutions and an end-to-end Conversational AI and Digital UX Virtual Assistant Platform that can be deployed on-premises or on-cloud, enabling companies to rapidly and easily build and deploy advanced virtual assistants. This will enable customers to leverage the power of AI virtual assistants through a platform to connect with customers, have valuable conversations, and offer solutions to their problems. It not only improves the customer experience but allows customers to efficiently obtain the desired information in real-time, leading to customer loyalty and retention. The AI+ML+NLP and Digital UX based virtual assistant platform will automatically facilitate smarter conversations between the customers and its stakeholders with a hybrid experience of mobile and web UX along with conversational UX all built from the same project or code base on the platform.
Kore.ai offers an all-in-one lowcode/nocode, Conversational AI and Digital UX Virtual Assistant Platform (as-a-service) that allows enterprises to build and deploy out-of-the-box or customized virtual assistants for customers and workforce. It combines natural language processing, machine learning, mobile and web UX and AI into enterprise-wide collaboration and automation through conversational and digital interfaces, thus supporting the growing mandate for digital transformation.
Kore.ai's platform has a multi-pronged NLP engine and supports 40+ integrated digital and voice channels, and makes websites and mobile app more human-like, connects with multiple enterprise backend applications and helps global enterprises across multiple verticals leverage the power of conversational AI without compromising privacy, security or compliance. These virtual assistants make digital interactions faster and more human, triggering conditional flows and steer user conversations with sentiment analysis and tone processing. Virtual assistants built with Kore.ai analyze the emotional state of users and callers and model their response to provide excellent service.
Commenting on this partnership, Mahesh Vishwanath, Senior Manager, Digital Transformation at Raqmiyat, said "Our partnership with Kore.ai will empower our customers to create bots that enrich and humanize their website, mobile apps, and databases. The Kore.ai platform leverage a unique, intelligent architecture that mimics humans and allows our customers to unlock new levels of customer engagement. Enterprise virtual assistant solutions and an end-to-end Conversational AI and Digital UX Virtual Assistant Platform are amongst Kore.ai's leading technologies that will benefit our customers. We look forward to new gains with Kore.ai in the years ahead."
In addition to its market-leading Conversational AI and Digital UX Virtual Assistant Platform, Orlando-based Kore.ai brings ready-to-use, highly customizable, intelligent virtual assistant solutions to cater to exploding demand in areas of customer experience, employee experience, and agent experience:
• Enterprise digital assistant to improve employee experience and productivity, and
• Pre-built intelligent virtual assistants to tackle most common use cases including retail banking, IT help desk, HR, commerce, sales, and customer service.
"This partnership will usher in exceptional capabilities: combining Raqmiyat's robust IT service delivery with Kore.ai's comprehensive, cutting-edge conversational AI and digital UX technology," said Raj Koneru, Founder and CEO of Kore.ai. "Raqmiyat's track-record in enabling large enterprises to realize the fruits of digital transformation through increased customer satisfaction and enhanced efficiency, is aligned to our own philosophy of creating intelligent and efficient enterprises through conversational AI."